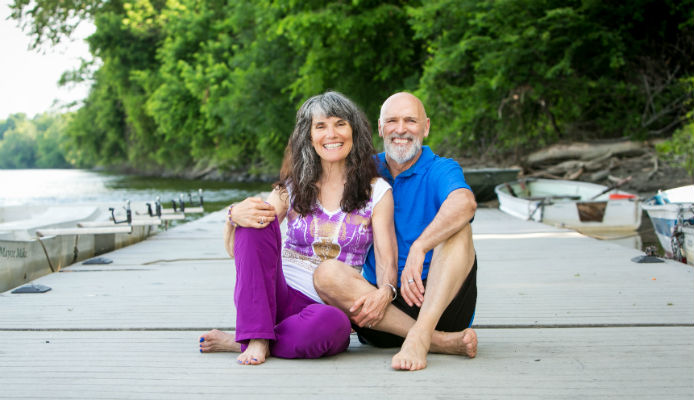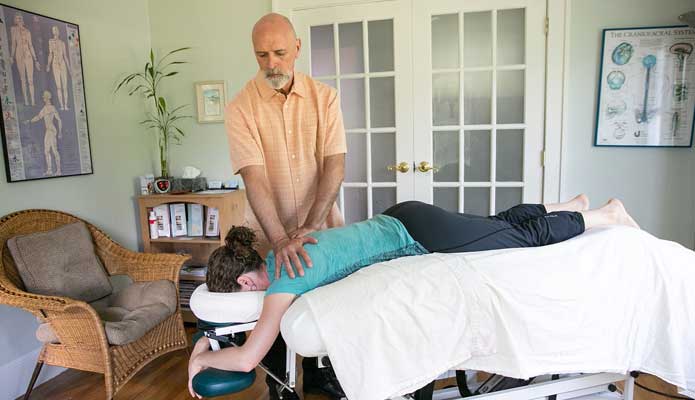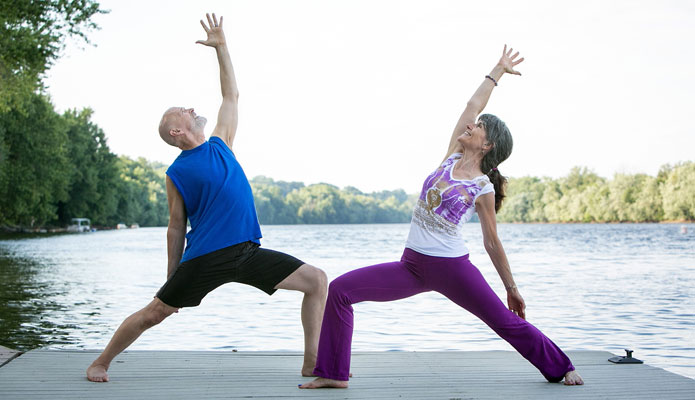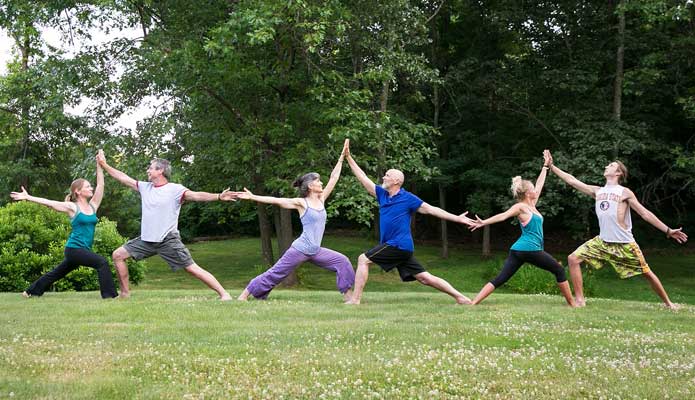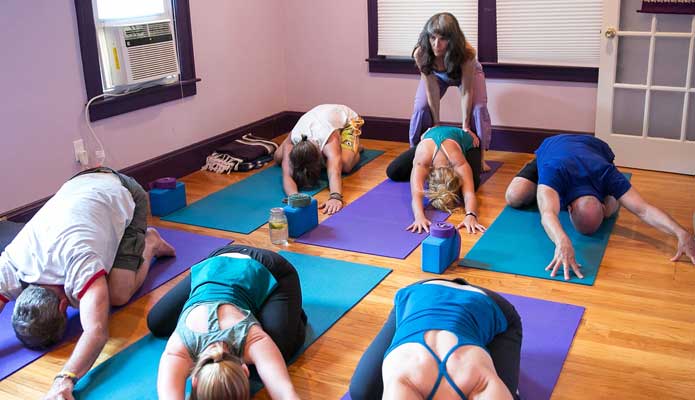 Since 1999, Ingleside Therapeutic Massage and Yoga has offered the Pioneer Valley community services of massage therapy, craniosacral therapy, yoga & meditation to relieve pain and stress, replenish and soothe the body, mind and soul, awaken to Spirit-the highest part of ourselves; and feel the innate joy and goodness of our hearts! We guide our clients to heal, be resilient, live with in("spirit")ation & open to possibilities.
Outside Yoga Classes at the Holyoke Boathouse
Holyoke Boathouse, 25 Jones Ferry Road, Holyoke MA, 01040


Thru October 2017!
Come join us for Yoga classes on the deck of the Holyoke Boathouse.  Practice Yoga outside with the warmth of the sun, the breeze of the air and the beauty of overlooking the CT river with the comfort of the deck and the roof overhead. All are Welcome!
("J") Vecchia, is a Certified Yoga Teacher & has been teaching yoga & meditation since March 2004. She is also a 500 hour Experienced Registered Yoga Teacher ("E-RYT500") with the national Yoga Alliance.  J has completed over 1,900 hours of teacher training in yoga, meditation & pranayama (breath practices).
Holyoke Boathouse, 25 Jones Ferry Road, Holyoke MA, 01040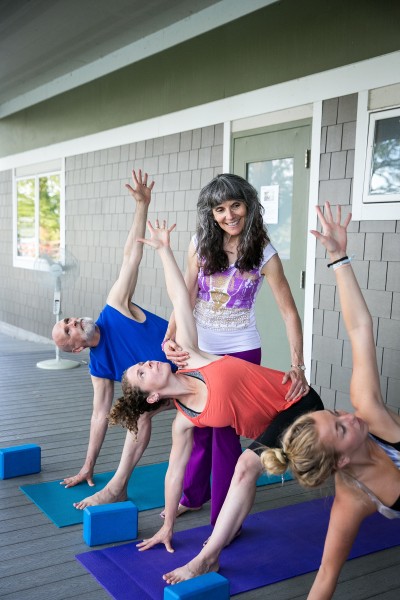 New & experienced students WELCOME!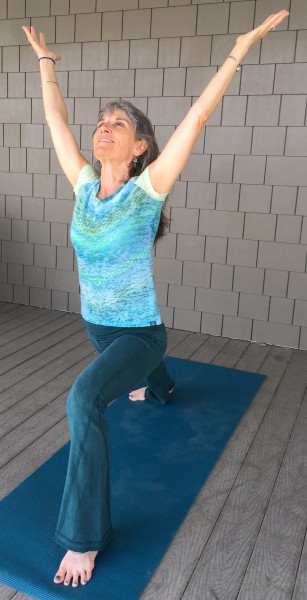 Our 2017 class schedule is: 
Monday: Yoga & Meditation to Cope with Others' Addictions-5:00pm-6:00pm
(begins Monday Oct. 9, 2017). Cost is $15.00 or contribute what you can afford.
Sign up with J at j@massagetherapyoga.com or at 413-313-5769.
All the following classes are 1.5 hours:
Monday: 6:30pm-8pm, Intermediate Class-one year of yoga practice experience;
Wednesday: 6:00pm-7: 30pm, All Levels Welcome;
Thursday: 6:00pm-7:30pm, Restorative (Gentle Yoga) & Meditation;
Saturday: 9:30am-11:00am, All Levels Welcome
Text/call J at (413) 313-5769 or e-mail at: j@massagetherapyoga.com
to reserve your space!
Class prices:
drop in rate: $20.00 per class;
monthly payment:
one class per week-$18.00,
two classes per week-$15.50 per class.
---
For New Students, enjoy our special 18% Discount: 6 classes for $90.00.
Preregistration Required, Call or text J at (413) 313-5769 or e-mail at: j@massagetherapyoga.com to reserve your space.
Gentle Yoga &  Meditation Classes- Thursday 6pm-7:30pm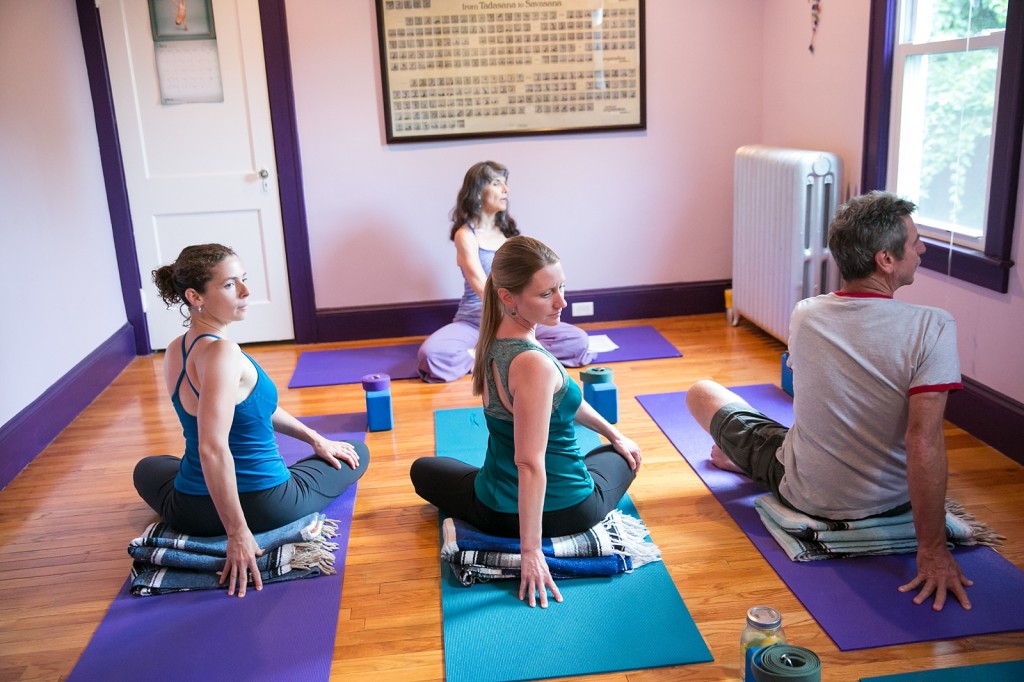 Relax & Nourish your mind, body & soul;
New & Experienced students WELCOME!
Learn gentle yoga, meditation & breath practices to: Calm your mind;
Live more in the present;
Manage & release stress more skillfully; Regulate your emotions to be grounded; Access your breath to calm your nervous system; Sleep better; & Live with more Ease, Joy & Peace!
---
for  ALL   WOMEN!
Improve your relationship to Stress
Live with more Awareness, Compassion &  Ease
           Eight Life-Healing Sessions
YogaHOPE- Trauma Informed Mind Body program ("TIMBo")
(www.yogahope.org)
Do you want to live with more awareness?
Do you want to genuinely feel & honor your emotions?
Do you want to be more skillful in expressing your feelings?
Are you too critical of yourself & others?
Are you tired of repeating harmful patterns?
Do you want to create more healing ways to respond to & release stress?
Do you want to treat yourself & others with more kindness & compassion?
Do you want to feel more joy, peace & acceptance in your life?
The yogaHOPE Trauma Informed Mind Body Program (TIMBo) was designed specifically for women and strategically addresses the effects of stress and trauma on the body and the mind. TIMBo will give you tools to allow you to live much more comfortably in your body! To feel your feelings, examine your coping strategies, change the ones that no longer serve you & create other coping strategies that are more life-affirming & not harmful. The sessions are one hour a week for eight weeks & include discussions on topics such as perspective, fear, creativity, guilt, confidence, shame, compassion, resentment, communication, feeling stuck, awareness, resiliency & faith.
The TIMBo program helped me to understand the physical feeling of emotions in my body; & with meditation, yoga and mindful breathing techniques to observe these feelings. I have learned with the help of my facilitator, J. Vecchia, to be more compassionate to myself as well as others. Her compassion towards me helped me to open up to the experience. I learned to have faith. I now have the tools to use for the rest of my life. The workbook is helpful to look back on as well.
TIMBo offers tools that help you to:
authentically connect to yourself

calm & balance your nervous system

become stronger & more resilient

practice self-compassion & acceptance for yourself & others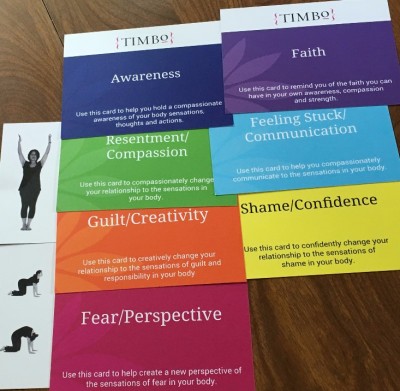 No yoga or meditation experience necessary.

Janet ("J") Vecchia
Certified yogaHope Trauma Informed Mind Body Program
("TIMBo") Facilitator
Certified Yoga Teacher
Registration Required
Eight Private One-Hour Sessions
(Both in-person or on Skype)
(Select your time that's Best for you!)
Special: Sign Up by Oct. 31st-$400.00 for 8 sessions
(33% Off-Savings of $200.00- $50.00 per session)
(usually $75.00 per hour-$600.00 for eight sessions)
To Register, please CLICK HERE
Questions, please contact J at j@massagetherapyoga.com
or at 413-313-5769
---
 What our clients are saying:
J and John are awesome. They are committed to high standards! J is the perfect yoga teacher who brings balance and awareness to each class.
John's knowledge helped me work through some major injuries. They are flexible and prices are reasonable. I feel very grateful to have found them.
It has been such a joy to work with J and John. They both have in-depth knowledge about the body and an innate understanding of the spirit. They each create a safe space where healing can occur. I've been experiencing some shoulder pain and stress over the last few months. Yoga sessions with J and craniosacral therapy with John have left me feeling relaxed and pain-free. I can't recommend them enough!
Practicing yoga with J, I walk out a better person. With over 20 years doing yoga, the past five with J, I can attest that what endears me to J as a yogi and teacher is her classes' interweaving the yoga good for my body with the spiritual coaching good for my soul, making my Saturday mornings with her like trans-denominational church: unique among so many modern yoga classes that have become purely physical. Too, I appreciate J's sagacity. In a valley replete with yoga teachers, many young, this lady's been around: she's a retired civil rights lawyer, a highly-trained yogi, an experienced mom, a survivor of tough times, and an adventurer of the heart. She has much wisdom and expertise to share for those ready for more than your typical yoga class.
After years of living in pain with temporal mandible joint disfunction ("TMJD"), and spending money and time at various doctors, I continued to be in pain.  Even though I was treated by my general practitioner, physical therapists, a regular dentist and a dentist who specialized in jaw problems, it was unsuccessful & I did not get any relief from my pain. It wasn't until I saw John for CranioSacral Therapy that I am finally Pain Free! Thank you John!
I am grateful to be a client of John's for many years… He is a superb clinician-professional, caring, knowledgeable with steady, intuitive healing energy. I enjoy John's deep tissue massage and focus on stressed areas of my body. He is very perceptive and skillful at releasing parts of my body that are misaligned and/or in pain. Over the years, John's skillful hands have helped me tremendously with healing herniated discs, a torn rotator cuff and a detached bicep. After each treatment, I leave feeling amazed!